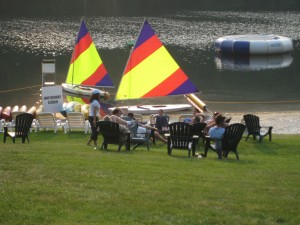 Many of you have heard me talking about Club Getaway on "After Hours."  I decided to head up there for Memorial Day Weekend, as I had returned from their singles cruise a few months ago and was eager to see the new friends I had made.  The last time I was at Club Getaway was four years ago, and I forgot just how much fun I had.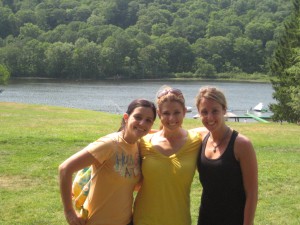 It's a beautiful place to visit and one that offers water and land sports galore.  Take workout and massage classes, arts and crafts,  trapeze,  go hiking and biking in the breathtaking mountains, and kayak, water ski and sail on the lake.  Plus, enjoy great food, drinks, entertainment, and a ton of fun people.  The camp is easily accessible in scenic Kent, CT. and is just a few hour drive from anywhere in the tri-state area.  They offer a bus from NYC which makes it very easy and convenient.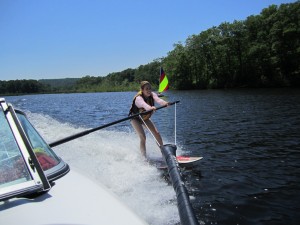 Their themed weekends start Friday evenings and end Sunday evenings, unless you go up for their extended holiday weekends, so you don't have to worry about taking any time off from work.  While it's only for a few days, you'll return feeling refreshed and full of memories.
Click here for all the details and a list of the different weekends catering to various ages, singles, and families.  I will be going back up for J-weekend in July and with Scott, my producer, August 13-15 for the Sports and Fun weekend and look forward to seeing you there!