After a very easy 3 hour ride on VIA rail, I arrived in Ottawa and transferred to the Brookstreet Hotel.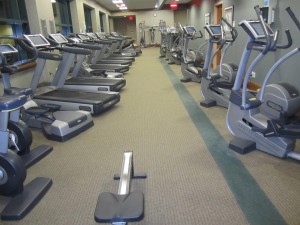 The Brookstreet is a four star hotel with a great fitness center, saltwater pool and a terrific spa, with very friendly therapists.  If you are traveling for business or would just like some good R and R and don't really mind not leaving the hotel, this is the place to go!  It is not walking distance to anything, except to some businesses, as it is around 25 minutes outside downtown Ottawa, but if you have a rental car, it's an easy drive.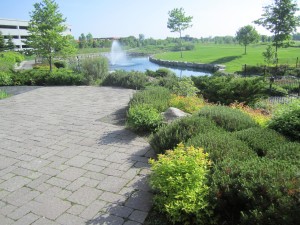 I was there on a Sunday night when their main restaurant, Perspectives, is closed, but I hear the food is terrific and they also have jazz and sushi some weekdays.  On Sunday, their casual bar and restaurant, Options, was open and I still was able to get a good soup and steak salad.  Since I wasn't going to venture out anywhere, it forced me to relax and enjoy the hotel's amenities.   They have a wonderful outdoor sitting area in the back of the restaurants, which offers a lovely view on their golf course.  The spa at Brookstreet was very busy with both tourists and locals and I can understand why.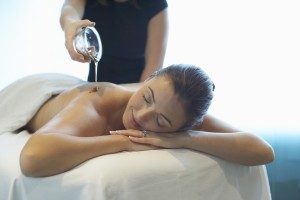 I experienced an anti-aging facial and despite my hardest efforts, I fell into a deep sleep as she massaged the products into my face.  It was so relaxing and healing at the same time.
The next morning, I transferred by cab to downtown Ottawa and fell in love immediately!  It is such a charming city with magnificent history and beauty.  
One of my favorite parts was the huge path along the Rideau Canal and River…it's a biker's or runner's paradise.  The Parliament is a must see as well as many of the other government buildings.  A good way to take in everything is by boat with Paul's Boat Cruises.  You have the option of jumping onboard for a tour on the canal or river.   A very popular part of Ottawa is the By Ward Market, where you can buy jewelry from local vendors, fresh fruits and vegetables, or enjoy a beaver tail snack, which is basically fried whole wheat dough with your choice of toppings.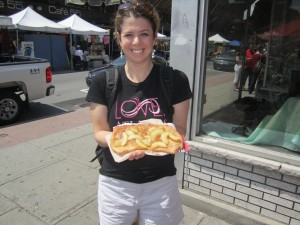 The simple one has .a cinnamon and sugar topping.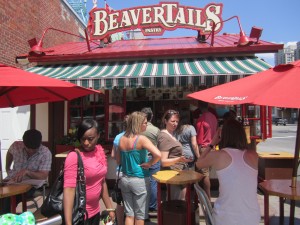 It's amazing how many people gathered around the shack to partake in this traditional snack.  In the center of the historical capital city is the Fairmont Château Laurier and I would highly recommend staying here if you can, or at least partaking in their delicious breakfast buffet or just a stroll through this remarkable landmark.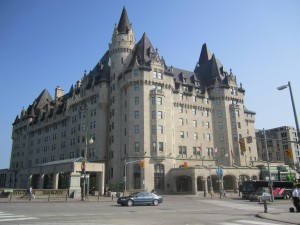 It is the perfect place to stay, as it is right in the center of everything, just steps from the Ottawa locks, where you can pick up the boat tours, walking distance from Parliament and the market.  The view from my room was spectacular as well, overlooking the park right behind the hotel as well as the city's most prominent buildings.  It was also two blocks away from the Holtz Spa, which is a must do if you are looking to sprinkle in some pampering with your exploring.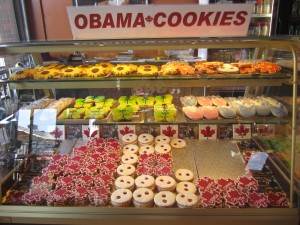 The Holtz Spa would be the last stop on the spa train and it was an amazing way to end the trip. I arrived there in the morning for the astroscape treatment customized for each zodiac sign.  The owner is very much into astrology and did all of the research and customization.  I think she's onto something because I was in pure heaven and in total relaxation mode.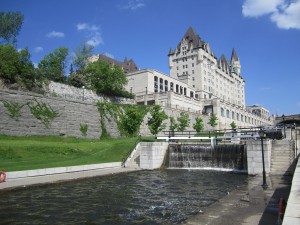 This was the first spa intensive trip I've taken and it definitely won't be the last.  While the whole trip was only four days, I felt completely rejuvenated and definitely need to do this at least twice a year.  Everyone should take some time to unwind and recharge.  Since we are a country of people who don't take extended periods of time off from work to getaway, this is the perfect escape that can be done over a long weekend but you'll come back feeling as though you were away for weeks.