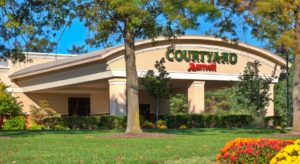 Living in New York City, one doesn't often think about traveling right over the George Washington Bridge to stay at a hotel in Bergen County, New Jersey.  However, the situation was different during Nor'easter 2017.  I was due to give birth two days prior at the University of Hackensack Medical Center, Pascack Valley in Westwood, NJ and we decided to stay for two night in New Jersey just in case I went into labor and the it was too dangerous to drive from the city.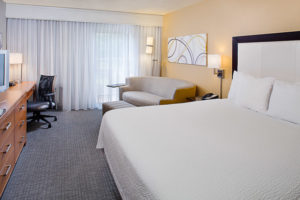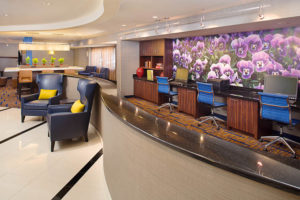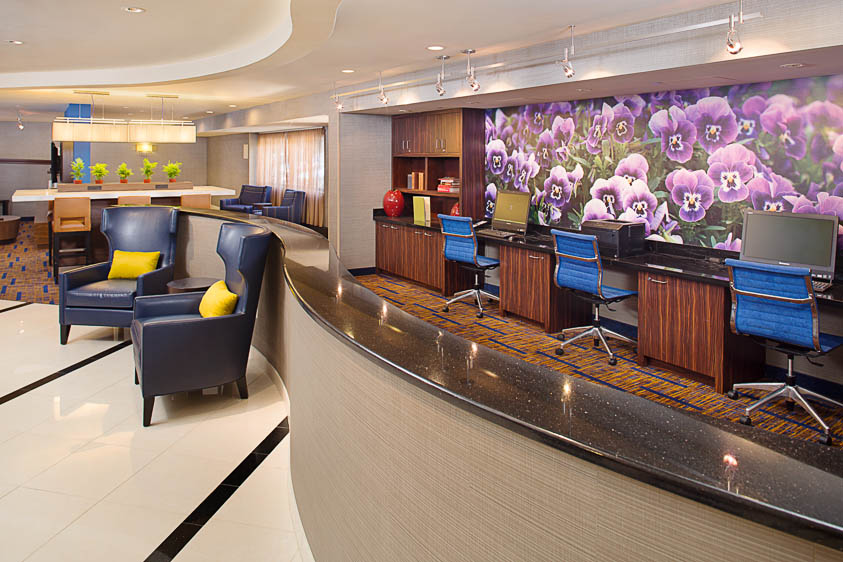 I am so glad we found the Courtyard Marriott Montvale.  A quick 35 minutes from the Upper West Side, it is just 15 minutes from the hospital. For days when the weather is nicer, it is also centrally located to Harriman State Park, the Garden State Plaza Mall, the Meadowlands Complex, West Point and Woodbury Commons.  For those looking for a true getaway, there are a some great golf courses and spas in the area as well.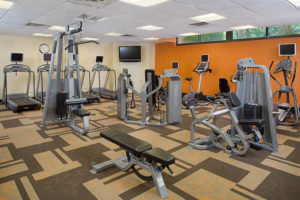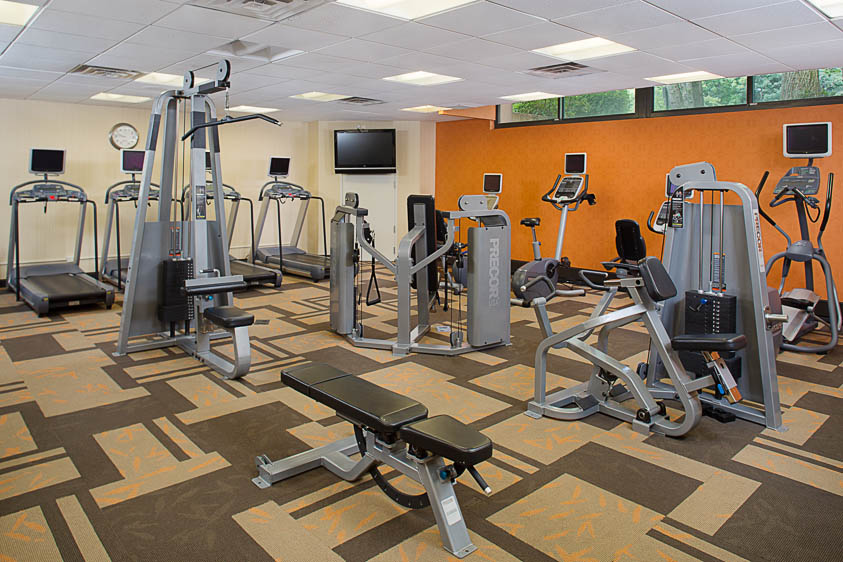 The sheek hotel is very comfortable with 184 modern deluxe guest rooms, fitness center, an outdoor pool, billiard room, and spacious meeting space for businesses. Six luxury suites offer a whirlpool bath, wet bar, microwave and separate bedroom.  There is the lively Fire and Oak restaurant next door which is open late for food and drinks.  They also have a beautiful banquet space for special occasions.
For your next staycation or affordable hotel close to both New York City and New Jersey attractions, click here for more information and to book your stay at the Courtyard Marriott Montvale!
Update: This article was written before I labored in the hotel room for 10 hours!  I woke up at 6am the day we were supposed to check out and started having intense contractions.  My doula met me at the hotel and everything went smoothly! I was so thrilled the hotel staff was so nice and generous in asking if I needed anything and allowing us to stay until we left for the hospital at 4pm!  I couldn't have asked for a better laboring experience in a comfortable hotel with a nice bed, shower and wonderful staff!