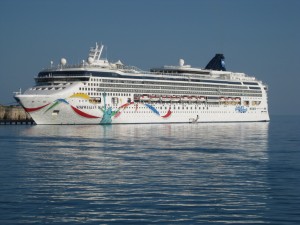 It's been two days since we've been back from the NJ 101.5 cruise to Bermuda and I'm missing the beautiful pink beaches and the outstanding entertainment aboard the Norwegian Dawn.  But most of all, I miss the new friends we made in the week on board!  We sailed out of New York and said goodbye to the city skyline and cold rainy weather.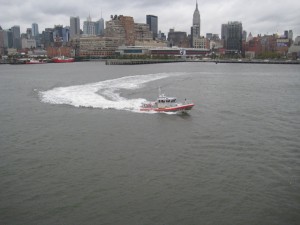 In just a few days, we were in warmer temperatures and calm waters and awoke to a beautiful sunrise.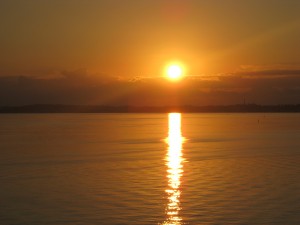 While on board the Norwegian Dawn, we had the choice of several restaurants, some included in the cost of the cruise, and plenty of specialty restaurants, such as a steakhouse, French, Italian, Mexican, Indian, Chinese, Sushi and a Hibachi for an additional fee. Plus since it's freestyle cruising, you can eat when and where you'd like.   I would say Le Bistro, the French restaurant, had the best food and was worth the extra money.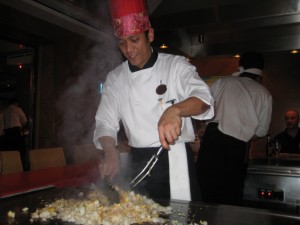 The Hibachi was also entertaining and very good, but for $25 per person, it's really no cheaper than if you went to one in your hometown.  We also enjoyed the buffet for breakfast and anytime we wanted to grab a quick bite.  The good thing about sailing to Bermuda is that it saves you the cost of your meals.  The restaurants in Bermuda tend to be extremely expensive, and the food not always so good, as was the case with "The Lobster Pot" in Hamilton, which claimed to have the best seafood on the island for the past 25 years.  They must have been off the night we were there, and we weren't the only ones in the restaurant who thought the fish was overcooked and the veggies just defrosted.  The couple next to us definitely made their opinions known to the staff.   Maybe it's the fact that we are from the NY area and are spoiled with our food, but if you're going to be overpriced, at least make us feel like we are paying for something!
The entertainment on the ship was great.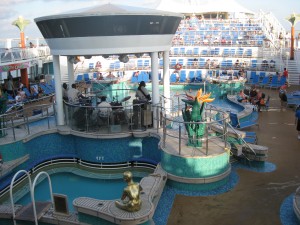 Every night there was plenty of music, musicals and acrobatic shows, a comedian, Chicago's Second City comedy troupe, a magician, karaoke and tons of dancing.  For anyone who wanted a little pampering, the spa provided many services to fill your needs.  However, they definitely were heavy on the sales pitch, so hopefully no one was suckered into buying hundreds of dollars worth of facial creams.  If you take the cruise in the future, be aware of their spa specials.  There were a few treatments that they said were two hours long, but in actuality, it was only a 75 minute treatment and then they told you to go sit in the sauna and steam room.   With any spa I've ever been to, that comes included free of charge.  Out by the pool and hot tubs, there were bbqs and festive music throughout the day along with a jogging and walking track to burn off all of the good food!  In the gym, you could ride the ellipticals while looking out into the ocean, which was motivational.
I really loved our cruise for all the time we had in Bermuda.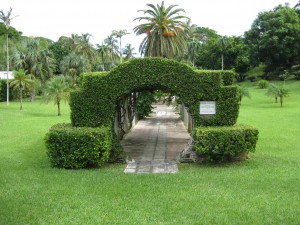 It was nice not to have to hop on and off the ship every day at a certain time.  We had almost three full days to explore, and we really got to see so much.  When we arrived on Wednesday, we took a four hour cab ride around the island to get a lay of the land.  He showed us some really pretty beaches, gardens, and the popular aquarium in Hamilton.  There are many cab drivers who are like tour guides and know the island backwards and forwards.  They charge $40 an hour for a minimum of three hours for up to 4 people, so it is definitely worth it.  Our guide, Lenny Holder, was terrific!  We had asked him what foods are local to the area and when he mentioned there were avocado trees, of course, I had to ask if we'd be passing any since I LOVE avocados. At the end of our tour, we passed by his house, and he had arranged for his wife to put one in his mailbox with some seasoning for us.  Talk about Bermudian hospitality!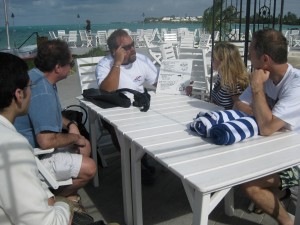 As most of you know, I was recently scuba certified, and I couldn't wait to dive in Bermuda.  However, half the fun of diving is sharing it with others, so I scooped up a few people from our group and we went for a scuba lesson with Fantasea Bermuda. They picked us up at the pier and took us to 9 beaches, where everyone learned the basic principles of diving with our terrific instructor, Guy, and then we went for a shallow dive.  Everyone did so well, considering it was the first time they had ever put on scuba gear and tried to breathe underwater with a regulator.   The waters were a bit murky, as we were coming off of some bad weather, but the next day for our dive, we couldn't have asked for clearer waters!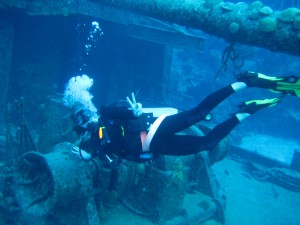 I would highly recommend Fantasea Bermuda.  Not only do they run diving lessons and boat dives, but they also offer kayak and glass bottom boat sightseeing tours, whale watching, catamaran cruises, jet ski and other recreational rentals.   The staff is so friendly and really knows their stuff.  Melissa was our divemaster and led us around the wreck and reef we explored.  She made sure to stay with the uncertified divers and really made them feel comfortable.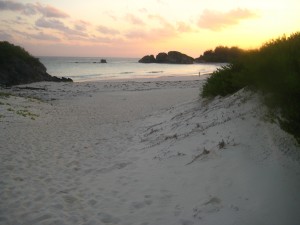 I had heard so much about Horseshoe Bay Beach, and Lenny had told us that not only is it considered the nicest beach in Bermuda, but had been ranked by Conde Nast as the second nicest beach in the world.  Between the combination of the pink speckled sand, the beautiful rock formations, coves, great snorkeling and gorgeous sunset, I could definitely see why.
On Friday, we took a 45 minute ferry out to St. George, the historical part of the island.  We only had an hour, but it was enough time to check out the Bermuda Perfumery, a few churches, and see the outside of the museum, town hall, and a two gardens.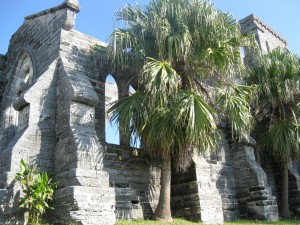 We also managed to squeeze in a few rum cake samples from one of the shops!  The ferry ride itself from the Royal Navy Dockyard is very pretty and scenic.  At the Royal Naval Dockyard, where the ship was docked, you'll find the Bermuda Maritime Museum, a small shopping mall, a craft market, the Dockyard Glassworks, where you can watch the workers blowing glass, and the Bermuda Rum Cake Bakery, with lots of free samples of rum cake made with 80% proof alcohol.   Snorkel Park, a small beach with great reefs for snorkeling and a fun bar called Hammerheads, is located right in the dockyard, along with the popular Frog and Onion Pub, serving local Bermudian beer.  We hear that the few of us who chose to try the beer were also the last ones to get back on the boat..oops!  As much fun as we had on the ship, if they had left us in Bermuda, I don't think we would have been too upset!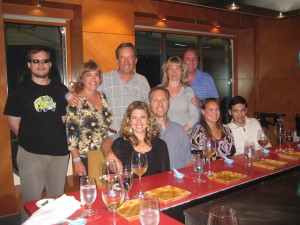 I know I've said it before, but it was a true pleasure meeting everyone who came with me on this trip and I look forward to seeing all of you again on the next one.  Here's to new friends and to the ones I will meet next time!  Cheers!