As you know, I travel a lot, and some trips have long flight times.  I always have my checklist of things to bring with me on the plane…airborne, nasal saline, elderberry extract, earplugs, eye mask, etc. However, the most important part of my trip that is  going to entail I get to the destination well rested or exhausted is my travel pillow.  It is my most important accessory.  A lot of times I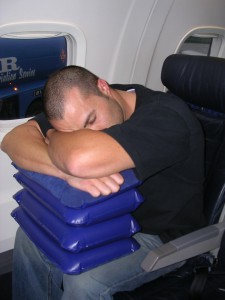 arrive to my destination at 7am and have to hit the ground running, so if I don't sleep on that flight, I will be miserable.  I've tested lots of travel pillows over the years like the ones that go around your neck, but the problem with those is that my neck always falls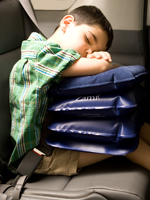 forward and wakes me up or I wake up with a stiff neck and headache.  I've realized that I need a pillow that I can lay against the window or on the tray table in front of me and lean forward.  I've tried different ones  and what is going to work for one position is not necessarily going to work for another because it doesn't expand or contract for different angles.  Well, I have finally found a pillow that solves that problem.  It's the Zami Pillow.
Shawn Montazami is the inventor and he stands by the fact that hundreds of hours went into the making of this product, yielding an extremely durable and versatile pillow that can expand and contract to any size.   It is a multi-cell inflatable pillow that can be used not only on the plane, but for boating, camping, taking a bath, the beach, pool or in the car, so once you reach your destination, you can use it on your vacation as well.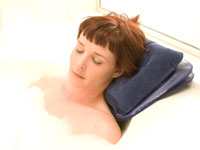 Check out their website at http://www.thezami.com/index.php to get your own zami.  No matter how many you order, he charges the same 4.95 for shipping, so get one for the whole family!