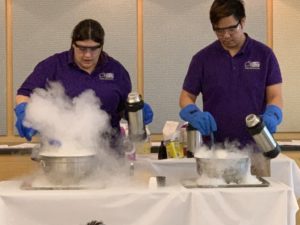 As parents to a 21 month old toddler, we are always looking for fun things to do in the New York and New Jersey area.  Even though I have lived in the city on and off for 20 years, it took until today to go visit the amazing Liberty Science Center in Jersey City, just a few minutes outside the Holland Tunnel.  We had so much fun!  I didn't know if there would be a lot to do for someone so young, but there was a g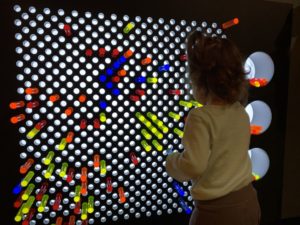 reat "I Explore" exhibition with all kinds of interactive activities for the little ones.  The planetarium is spectacular, the largest in the Western Hemisphere, and is showing "One World, One Sky: Big Bird's Adventure." It also has a lazar light show and other shows for all ages.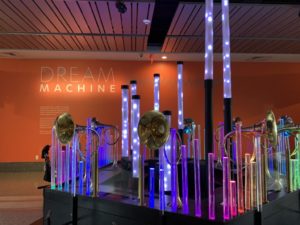 This winter, the Liberty Science Center is showcasing Doc McStuffins: The Exhibit and The International Exhibit of Sherlock Holmes.  Although my daughter is not familiar with  Doc McStuffins yet, she had such a blast, playing with all of the dolls, giving them bottles, bathing them and putting them to bed in their bassinets.  She talked on the play phones and went up and down the slide several times!  If it wasn't nap time, she probably could have stayed there all day!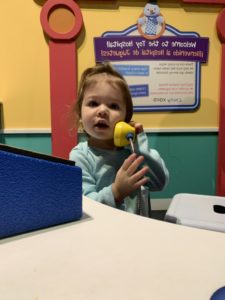 Other permanent exhibitions include the Dream Machine, Touch Tunnel, Infinity Climber, Eat and Be Eaten, Bees to Bots, Pixel Art, and a bunch more.   For a list and explanation of all the exhibits, click here,
If you need a snack break, the cafe at the Liberty Science Center is affordable and has a variety of food including fresh pizzas to healthy hot foods you can get by weight or as a side.  There is a salad bar and a variety of snacks.
So if you're looking for some family fun and learning on a cold winter day, or anytime of year, the Liberty Science Center is a great place to spend a few hours or an entire day!  Click here for admission details.