On the third day of our trip,  we flew from La Ceiba to the Bay Island of Roatan, off the coast of Honduras.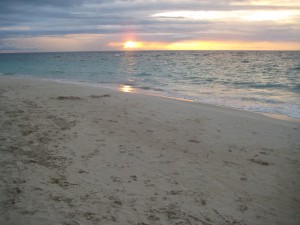 You can also take an hour and a half ferry across, depending on your budget and schedule.  This has become a popular cruise ship destination for it's beauty and magnificent snorkeling and scuba diving.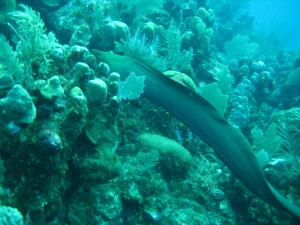 The island is surrounded by the world's second largest barrier reef.   I dove with Anthony's Key Resort, which is a great place to stay if you plan on spending your trip scuba diving.  They offer various all-inclusive packages which cover your food and shore and boat dives.  While we stayed at the beautiful condo property, Infinity Bay Spa and Beach Resort,  I spent most of my two days in Roatan at Anthony's Key Resort, did two boat dives with them and had a great divemaster, Jeremy, who pointed out so much to us underwater.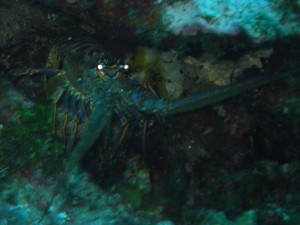 In addition to the beautiful fish and coral, I saw a lobster, huge king crab, flamingo tongues,  tiny boxfish and huge grouper.  They were also really big on safety, making sure everyone did a check out dive at the beginning.
Anthony's Key Resort is also one of the  best places to interact with dolphins.  Not only do you get the dolphin experience, which includes taking pictures and playing with the dolphins with an instructor, but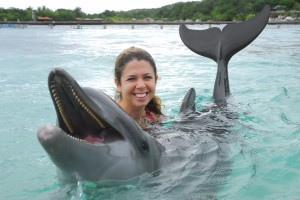 also a 30 minute session to snorkel and interact with them on your own.   Underwater, you can hear them communicating through their high pitched sounds and most likely they'll be swimming past you quite often and looking to play.  If you are a certified diver, you can do a dive with the dolphins down to 60 feet. Antony's Key also offers Dolphin Scuba camp and a your chance to be a trainer for a day through the Roatan Institute of Marine Sciences, situated on property.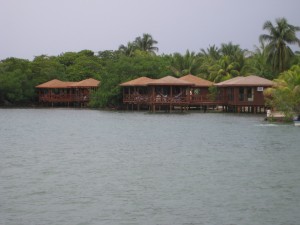 While I spent most of my time in Roatan scuba diving, there are some great ziplining opportunities, one in Gumbalimba Park, which is  home to many monkeys and macaws.  We had the opportunity to play with one  really cute monkey.  I wasn't there, but the others in my group were greeted unexpectedly by a  group of monkeys while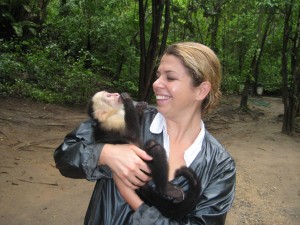 exploring, which made for some great photo ops and a lot of fun.
While the Infinity Bay Spa and Resort was a very comfortable place to stay, with each condo featuring a kitchen, living room, washer, dryer and terrace in addition to the spacious bedroom and bathroom,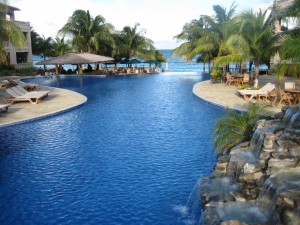 there are many hotels and hostels in the West End area of the island for every budget.  There are also some great restaurants, bar and shops in West End.  The restaurants also vary by budget, and even the really inexpensive Cannibal Cafe was outstanding.  Their guacamole was perfect, and I judge all Mexican restaurants by their salsa and guacamole!
I would highly recommend Roatan as both a cruise destination and a definite stop if you're traveling to Honduras.   The diversity of the country is amazing.  One moment you can be one with nature, the next checking out a coffee plantation and the Mayan Ruins and another day, scuba diving and playing with the dolphins.