With the price of airline tickets on the rise and gas prices so high, the idea of having a great getaway close to home is priceless.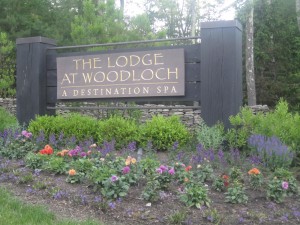 And I'm happy to say, I have a found a place just two hours from New York City and from most regions in New Jersey in the Pocono Mountains.  It's a perfect romantic getaway, girlfriend getaway, and solo retreat…a spa at which you can recharge and rejuvenate.  It's the Lodge at Woodloch.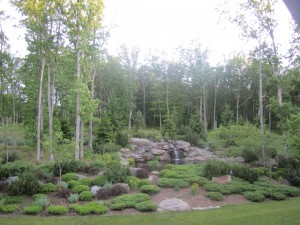 At The Lodge at Woodloch, your all-inclusive visit comes with three delicious, healthy meals, most fitness classes and outdoor activities and cooking clinics.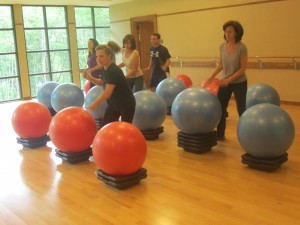 Breakfast and lunch include a buffet as well as a sit down meal.   Dinner is a three course menu with a full drink list for puchase.  All soft drinks, tea, freah squeezed juices and smoothies are included.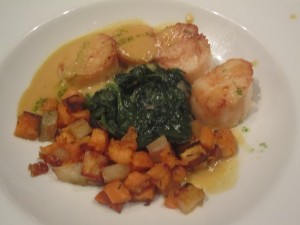 Each day you are given an itinerary of the day's fitness classes and activities which include hiking, biking, kayaking, and classes that range from spin, and kickboxing to drumming on exercise balls.  There' also a full day of mind and body classes including Qigong, yoga and pilates.  For a small fee, you can enjoy a wine tasting class as well.  In addition to all of the activities, they have a wonderful spa with a steam room, sauna and whirlpool in each locker room, as well as a co-ed outdoor whirlpool, two whirlpools with waterfalls that give a great back massage and a pool big enough to swim laps or take one of their many aqua classes.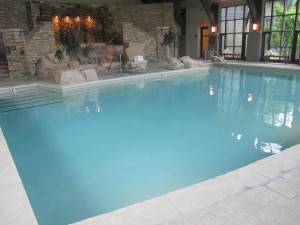 Of course with a great spa comes a wide variety of treatment options.  You can choose  from a traditional Swedish or hot stone massage, a number of facials, body wraps, or manicures and pedicures.  The treatment I'd most recommend is not your typical massage and you do keep your clothes on, but will hit on all your pressure points, and if you are having any issues, herbalist Nathaniel Whitmore will work magic.  I was having major stomach pain from something I had eaten a few days prior and he focused right in on the stomach and other pressure points that corresponded to the area.  While he was working on the different spots, he was also giving me great information on natural herbs and cures. I left there feeling not only better but very relaxed.
So if you are looking for an active yet relaxing getaway close to home, you must visit the Lodge at Woodloch! You will leave feeling refreshed and fit!  I can't wait to go back!