Based on what I've experienced these past few days, there's no question Switzerland is beautiful. However, today we got to experience a gorgeous and peaceful piece of paradise – The UNESCO Biosphere Entlebuch.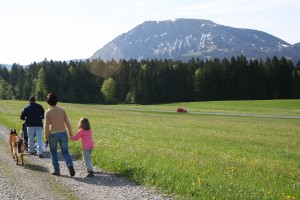 They were awarded this status by the UN in 2001. The region contains the largest and most diverse moor landscapes in Switzerland and is home to a significant variety of flora and fauna. About 17,000 people live in the eight municipalities that make up the Biosphere. A walk through the biosphere allows visitors to get a first hand natural look at a large scale effort of sustainability. It won the 2008 "To Do!" Award for socially responsible tourism as the model region for sustainable living and working.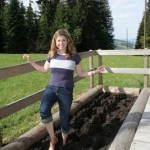 Along the peaceful hike, we had the opportunity to walk in some moor, a cool mud which made our feet feel wonderful afterwards. In the Biosphere, there marked hiking trails to get you even closer to nature.
We also spent time with some adorable cows. They came right up to us and as we started walking away, they followed right behind with their cowbells clanking away. It was really sweet. The cows weren't the only friendly ones. In the sheep farm, the sheep were very anxious to come say hi and slober all over your hand if you let it.  The happiness and comfort of the animals in Switzerland is something paramount, and local residents claim they can firmly tell the difference between eating all natural, free-ranging grass fed animals of their home country than when it is imported from elsewhere…. Speaking of food,  lunch was at a fabulous restaurant in town, Restaurant Bahnhofli, which was a suprising treat just adjacent to the Entlebuch train station.
After the biosphere, we headed out to Beckenried by train and bus and returned by boat to see a typical Swiss wrestling match, or "Schwingen," the Swiss National sport.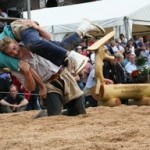 There's nothing better than watching sweaty guys tackle each other in saw dust. The crowd was a show in itself consisting of everyone from young kids enjoying ice cream to elders in their wheelchairs. There were yodelers, drunk guys screaming sounds I've never heard at any game in the states, and food vendors of all kinds selling all kinds of sausage and Bratkase, a piece of toast smothered with inches of roclette cheese. Of course we had to try one of these and it was phenomenal!
Dinner was at Hotel des Balances, and the atmosphere was classy with a gorgeous setting overlooking the water. You can opt for indoor or outdoor seating. The food was great and the chocolate cake with sparklers they surprised me with for my birthday was perfectly delicious!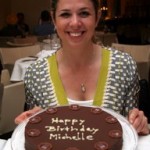 After dinner, we walked around Lucerne to find a cool bar. Some of the people in the group had ducked into a bar next to our hotel and suggested I go in and check it out. I did and made a comment that all these guys and even a woman were giving me the once over. They all laughed because I didn't realize it was bar for guys looking for a little action in the brothel behind it. I later found out prostitution is legal in Switzerland. Of course once I found that out, I had to go back in for another look! Details will be discussed on "After Hours!"