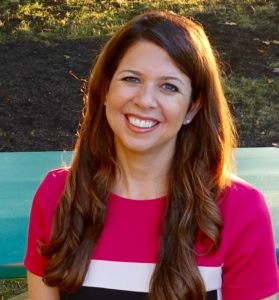 Michelle Jerson is a lifestyle expert and the founder, host and writer for Passport Mommy; formerly Passport Romance.  She started Passport Romance to merge her love of her travel with her expertise as a relationship talk show host as a way to share her explorations and insight with her listeners. A few years later, she became a new mom and was completely clueless.  She soon realized there are other moms also seeking knowledge about everything from the best prenatal products, how to get two minutes to go to the bathroom without having a crying baby, to how to travel with a newborn.  She began to share her experiences with listeners as a correspondent for local and national radio shows and through the new website.  She is a sought after spokesperson for travel, kids and wellness brands for Satellite Media Tours, local and national radio and television programs, videos and  social media ambassador programs.
As a seasoned broadcaster, Michelle currently hosts the nationally syndicated show for moms, Passport Mommy, on the Radio America Network.  In radio, she has hosted lifestyle and relationship talk shows on New Jersey 101.5 FM, IQ 106.9 Philadelphia and 106.7 WJFK in Washington D.C., which garnered number one ratings and had over a million listeners, many of which still follow her through social media. As a reporter, she was a member of Howard Stern's news team and has been an integral part of many morning shows. In television, she has reported traffic for WCBS-TV in New York City and was the television and radio correspondent for Travelzoo.com, the largest publisher of travel deals on the internet.
Michelle looks forward to sharing her first hand experience and knowledge of  traveling with baby, wellness for parents and baby, and the coolest and innovative products for everyone.