Becoming pregnant for the first time can be exciting, but at the same time, it can be overwhelming. A new mom to be wants to make sure she does everything she can to provide her baby with the best chance of being born healthy and happy. It's not always a walk in the park. That glow everyone talks about most likely will be harder to find when you are nauseous in the first trimester, exhausted and not able to make it past 6pm, getting bigger and bigger with a stomach that has a mind of its own. However, it's comforting to know there are products that can help ease the symptoms of pregnancy and make it more enjoyable, while also protecting your unborn baby. Below are some of the few I have discovered so far in my third trimester.
Aden and Anais Nursing Pillow: As you get bigger and the pregnancy progresses, some practicioners stress the importance of laying on your left side. The Aden and Anais  Nursing Pillow not only makes for a great pillow for the baby while nursing after birth, but also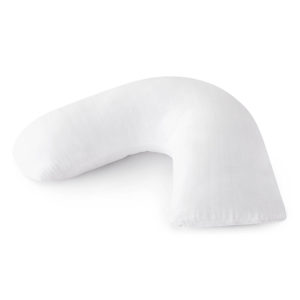 helps with staying on one's left side.  It is very comfortable and plump and can be positioned behind or in front of you for nighttime support.  Its removable, machine-washable white cover is made from soft, breathable 100% cotton muslin.  Colorful cotton muslin covers are also available in a variety of  signature prints. For wrapping your bundle of joy after birth, the Aden and Anais swaddles come in many cute colors and sizes.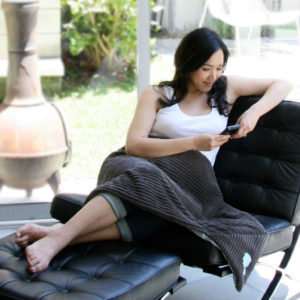 Belly Armor Belly Blanket Luxe by Radiashield: You work on your laptop and keep your cell phone close to you. But you also worry the radiation can be harmful to your developing baby. Belly Armor is a soft, cuddly blanket that also functions as a shield between your electronic devices at the baby in your womb.  It is a very simple way of protecting your little one in utero.  The Luxe is made up of luxurious cotton micro-fleece and satin.
Belly Bandit's Upsie Belly:  The Upsie Belly for me is a life saver!  Towards the end of the pregnancy, it becomes more and more difficult to walk due to the pressure of the baby's head in my pelvis, but I also know walking is recommended and I didn't want to give that up.  In fact, it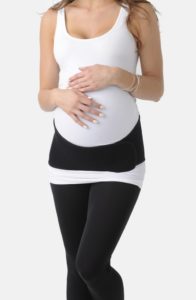 wasn't really an option, considering I live in NYC and still need to get from point A to point B.  That's where this simple, yet very effective wrap which comes with a heating/ice pack for your back works so well.  It is made of soft viscose from bamboo which makes it very comfortable. It comes in a variety of sizes and has 12 inches of adjustability, so it can be used as your belly grows.   You can choose to slip the pack into the integrated pouch for your lower back for increased pain relief or wear it without it.  It gives  your growing belly the extra support it needs and takes the pressure off of your bladder and pelvis, making it easier to walk.
The Upsie Belly also eases sciatic, back and leg pain and adds hip, back and abdominal support.  It also helps to increase circulation and blood flow, decrease varicose veins, hernias and hemorroids.  Belly Bandit also makes a number of products for after you give birth to help you get back your pre-pregnancy shape.
BellyBuds by Wavhello: A baby's hearing develops in utero at about 20 weeks, and studies have shown memories begin at 30 weeks.   I think it's so neat that your baby has a way of hearing the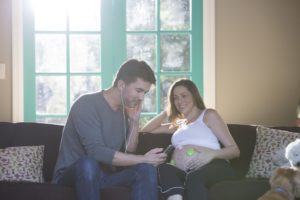 music you love or your voice right near them.  You can let baby listen to the same music you're listening to while working out or just relaxing around the house.  BellyBuds offer a fun way for parents to talk to their baby or share music and messages through WavHello's free VoiceShare app.   Some new moms to be feel it's a great way to bond with their baby in utero.
Blooming Wellness' Zenbands and ZTones: Relaxation is very important in pregnancy. As a first time mom, there are a lot of unexpected changes going on in your body. Listening to calming meditations are helpful for both you and your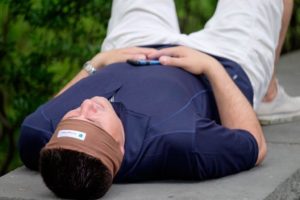 baby. Zen bands make it easy to listen to your meditations and music through their soft boho-styled headband that acts as a headband, headphones and eye mask all in one with removable small speakers. This prevents headphones from falling out of your ears while putting very little pressure on them. Made out of lightweight cotton, they come in a variety of colors to promote the benefits of color therapy. According to their website, people have used them for traveling, running, walking, meditating, sleeping, napping, while at the spa, the pool, the gym, in a train, in a plane, for acupuncture, for hospital stays, in hotels, for hypnobirthing, for meditating and mindfulness, and just for general stress management.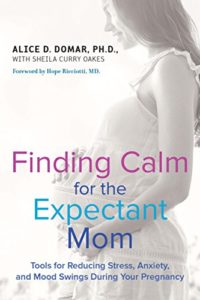 Books: There are a ton of books on the market for the expectant mom.  The one everyone has heard of, " What to Expect When You're Expecting" is useful when learning the basics of pregnancy from what tests to expect to the types of delivery.  However, some lesser known titles which can be extremely helpful for the anxious mom to be are "Finding Calm for the Expectant Mom" by Alice D. Domar PH.D and Sheila Curry Oakes and "The Confident Parent" by Jane Scott MD and Stephanie Land.  As someone who thought she was the only one who wasn't in love with being pregnant at the beginning, "Finding Calm For the Expectant Mom" talks about what many women really go through and helps to ease fears and stress of pregnancy and becoming a new parent.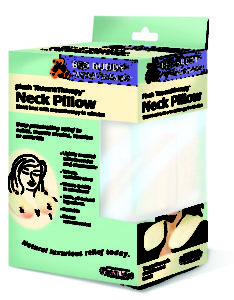 Carex Bed Buddy Neck Pillow:  After a couple of minutes in the microwave, this soothing aromatic pillow will sooth aways aches, pains and stress, or arthritis in the neck and shoulders.  Using deep, moist relaxing lavender and chamomile aromatherapy, it helps ease stress and tension.  This is the perfect remedy for that tired body or a great way to find calm during your pregnancy.
Janes Wellness Gowns: a very comfortable, attractive alternative to the typical hospital gown, this is a great robe to wear during every part of your pregnancy. With its warm, lightweight knit fabric and wrap closure, they provide total comfort and minimize exposure, allowing you to relax and focus on everything from the ultrasounds to nursing your baby. They are also perfect for lounging around the house or for the day you meet your new baby.
Mama Mio: Your belly and boobs will expand to sizes you never imagined possible.  With that could come stretch marks that don't go away when your stomach does.  That's where Mama Mio comes to the rescue.  They offer products to help prevent and minimize the marks.  They also offer creams to help sooth the soreness from breastfeeding. Below are a few of my favorites:
Mama Mio The Tummy Rub Oil – Helps protect growing tummies against the appearance of stretch marks using a blend of omega-packed organic oils.
Mama Mio Pregnancy Boob Tube Bust Cream – Rich in omega oils to protect, cool and soothe both pregnant and new mamma boobs.
 Mama Mio Goodbye Stretch Marks Stretch Mark Minimiser – This is a powerful blend of peptides, fruit and algae extracts and nourishing oils helps to minimise the appearance of both new and old stretch marks caused by pregnancy. With the stretch marks minimiser the newer the stretch mark the better the result.
Mama Mio Lucky Legs Cooling Leg Gel – Help ease weary heavy legs in a flash. Packed with oils and refreshing spearmint to help revive tired legs and swollen feet. A must for any mama-to-be.