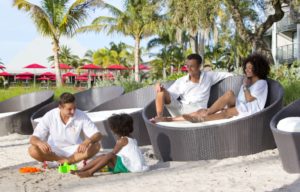 Are you looking for a great last minute family getaway for the holidays or New Years? Maybe you want to wait for the airfare prices to dip and take a trip in January.  If you do decide to head down to Florida for the holidays or add on a few days when visiting family, Club Med Sandpiper Bay is a extremely fun and relaxing all-inclusive family getaway.   For the holiday season, they have special holiday programing  including a Snowman on Sand Contest, holiday themed parades and shows, meet-and-greets and gifts for Santa, elegant holiday dinners and festive cocktail parties.  This is on top of their already comprehensive schedule of programs and activities for both adults and kids.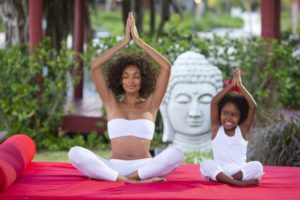 We decided to add on a few extra days  when visiting the grandparents nearby in Boynton Beach a few months ago and drove just an hour to Club Med Sandpiper Bay in Port St. Lucie, Florida.  Did you know there was a Club Med so close in the U.S?  The last time I was at a Club Med I was single and in Turks and Caicos.  Having the ability to still enjoy the French influence with the amazing culinary options, extensive activities, relaxing spa, and above all, the award winning baby and kids clubs made for an exceptional getaway.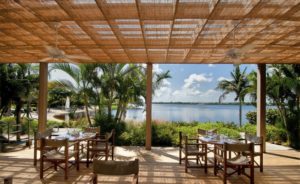 My daughter has never been in daycare, so I didn't know how it would be dropping her off at the Baby Club, but once there, she had a great time with the other children.  The GOs were terrific. They took her to lunch, put her down for a nap, went for a ride around the resort in their buggy and  then in the pool to go swimming.  This was in addition to the open play they had for the various age groups.  They have baby and kids clubs for children up to age 17.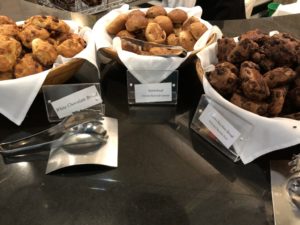 The international buffets were terrific.  Each breakfast, lunch and dinner had a different theme each day.  And of course their traditional chocolate bread was included!  There is also an option to enjoy a sit down restaurant, also included in the cost of the resort.  They offer babysitting, for a small charge, to watch the little ones at night if you'd like to make it a quiet and romantic night.  The buffet seating is extremely family friendly with lots of kids all around, plenty of high chairs and a selection of food for all ages.  They also have a baby bar with soft foods and milk, a bottle warming station and other staples for your baby.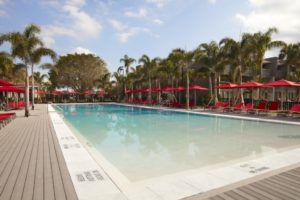 Club Med Sandpiper Bay makes traveling with your little ones very simple.  They will provide you with a pack n play, diaper station in your room, a baby bathtub, and a stroller so you don't have to worry about bringing any of that with you on your trip.  We all know how much we already have to pack, so the fact they make it carefree also helps with making the trip as stress free as possible.
I hope we can make Club Med Sandpiper Bay a family tradition.  Maybe I'll pull in the rest of the family too because it really is perfect for family getaways and reunions!