Winter is in full swing and if you're like me, you're craving some warm weather!  Good news is it's not too late to make Winter Travel plans.  If you have kids and planning for everyone including  food and activities seems daunting, why not go on a cruise? A cruise is great for all ages especially if you don't want to worry about anything once on board the ship.
For families, Carnival Cruise Line, the leader in family cruising, carries nearly a million kids a year and offers fun for all-ages, including spectacular water parks, suspended ropes courses as well as family-friendly experiences like as the Seuss at Sea, which is an exclusive partnership with Dr. Seuss Enterprises. They also keep it close to home, all throughout the country, sailing from 19 different North American homeports, which is the most in cruising. Their ports run along the East and West Coasts and Gulf of Mexico, providing consumers with a convenient and cost-effective means for getting to and from their cruise. It is estimated that roughly half of the U.S. population is within a day's drive of a Carnival homeport.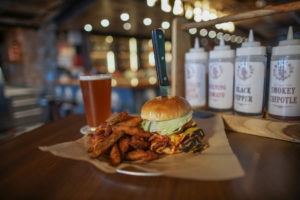 The food is an important part of any vacation and Carnival Cruise Line offers a wide variety of international favorites and has partnered with Food Network star Guy Fieri on popular burger and BBQ venues. A Big Chicken restaurant, created by the line's Chief Fun Officer Shaquille O'Neal, will debut on two ships this year along with the first seagoing restaurant by famed chef Emeril Lagasse. So, plenty of great new exciting offerings by Carnival. For more info, click here.
While you may be escaping the cold, the one thing you don't want is to get a cold when you begin your vacation.  For that I like to always have with me some homeopathic medications. First, if flu threatens your travel plans this winter, you will be well prepared by having stocked up on Boiron Oscillococcinum.  Clinical studies show that when used at the first signs, Oscillococcinum helps relieve the duration and severity of flu-like symptoms such as body aches, headache, fever, chills, and fatigue.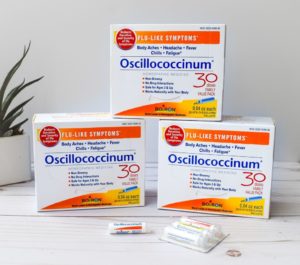 This homeopathic medicine is for everyone ages 2 and up is widely available in local supermarkets or pharmacies even if you are traveling, you should be able to find it easily. It is also very simple to take. Individually-packaged doses of small pellets quickly dissolve under the tongue — no water, chewing, or swallowing is required. It is easy to travel with since it is so portable and TSA-friendly. In addition, kids love the taste! Oscillococcinum is non-drowsy so you will not miss a minute of your adventures.
Another homeopathic option is Boiron Acidil. It will keep your belly happy and healthy, especially if you go overboard with food on vacation.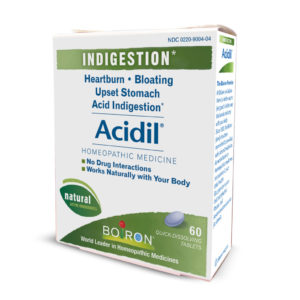 These tablets provide plant-based relief of heartburn, acid indigestion, bloating and upset stomach. They melt easily in your mouth without water, and there is no restriction to when you can use them – take before or after meals, or on a full or empty stomach. This homeopathic medicine contains no artificial colors, flavors or sweeteners. Acidil is offered in convenient portable blister packs, which again are perfectly travel sized and ideal for having in your toiletry bag or carryon, in case indigestion hits while you are away!  You can find more information on these and other Boiron products here.
I'll waive to you on the open seas as we both escape the winter blues!