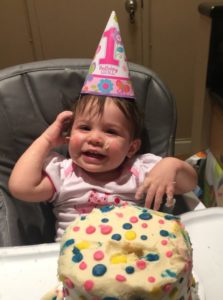 Your little munchkin is turning one – wow, what an accomplishment for you and your baby!  You navigated so much during their first year; so much that was new to you and them and you got through it together.  Now it's time to celebrate!  If you're like me, you probably have very little time to plan but want to make the first birthday special.  I live on the Upper West Side of Manhattan which is not so conducive to having a party in your home like many would in the suburbs, but I am fortunate to be surrounded by some terrific play spaces.
We decided on the New York Kids Club on 68th and Amsterdam, which couldn't have been more convenient for us, as it is around the corner!  And on top of that, their staff made the planning and organizing so much easier than I anticipated.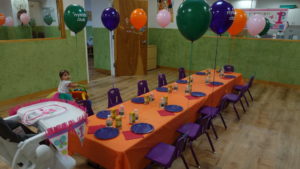 Of course I was a nervous first time mom trying to plan the perfect day for my daughter and our close friends.  They say the first birthday is always more for the adults than the kids, but I wanted everyone to have a great time.  From my first conversation with Selah, I knew I was in great hands.  She gave me options for the party – the standard package included an hour and a half of open play, organized songs, parachute play and pizza and cake time.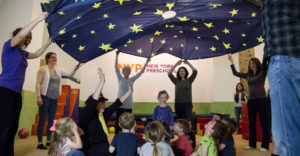 They also offered to order the pizzas and cake and provide decorations, paper goods and even goodie bags for the kids for an additional charge, which cost the same or less than if I had ordered them on my own.  This took a huge burden off of me, knowing all I would have to get were the food and drinks for the adults and some other baby food.
The rest of the staff at NY Kids Club was no short of amazing.  Shane worked with me on the weeks leading up to the party to finalize the details, while Joey reached out two weeks prior and was on site to make sure everything went smoothly the day of.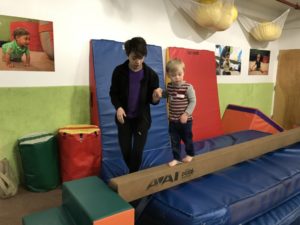 He was upstairs collecting gifts and giving out goodie bags while the other four party helpers did so much from setting up the food table for the adults to playing with the babies and kids during the open play and organized music, parachute play, bubbles and dance party.   They served the pizza and cake and just overall made sure everything went off without a hitch.   I thought I would be setting up the adult table, but they had everything out before we even got there!  They definitely have it down to a tee which allowed us to relax and enjoy the party.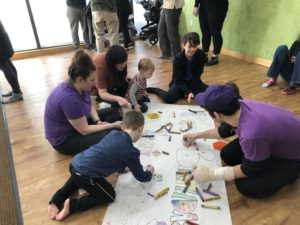 Packing up at the end was just as smooth.  They wrapped and packed everything up for us, which made it really easy to bring home and say goodbye to our guests while they took care of the rest.  We ordered the sheet cake from them and the bakery they use, Carlo's Bakery, did a nice job and gave us the option to put an image on the cake which came out really cute!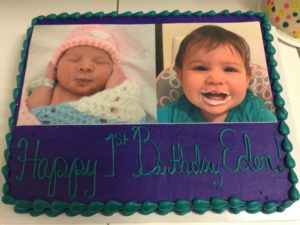 The play area is one of the best I've seen. It is a large room and perfect for a wide variety of ages.  There are  many different areas to climb, a gymnastics area, and so many balls and other toys with which to play. We had kids ages 8 months to 6 years old and everyone had a blast.
We love having a NY Kids Club so close to us.  In addition to throwing birthday parties, they offer a huge array of classes from music, art, theater, and gym to science, math and engineering.  There is also open play, a preschool and summer camp programs.  There are many locations in Manhattan, Long Island City and Brooklyn.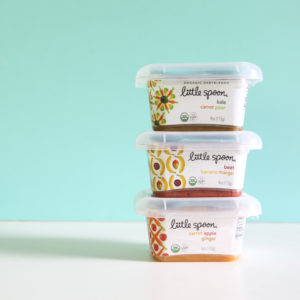 Since we were having a few babies under a year old at the party, I wanted to get some food they could enjoy too.  For that I ordered from Little Spoon. I was introduced to Little Spoon a few weeks ago and my daughter and I  love their organic, vegan, non-GMO baby food! It is custom-tailored and developed by a team of pediatricians, nutritionists and chefs and delivered right to your door step!  It is the perfect on the go nutritious meal.  I love Little Spoon because the little babyblends are fresh, incorporating ingredients to help develop their palate.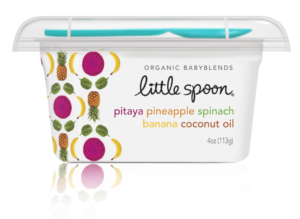 Each blend has a nutritional badge to help parents understand how the food connects to the various areas of baby development.  In addition to veggies and fruit, some incorporate things like  white beans, spirulina and hemp. Each little package comes with a spoon, which has been shown to be better for development than using pouches
I also decided to get Eden her own little 6 inch cake from Magnolia Bakery to see what she would do with it. Magnolia was so easy to work with and  used their expertise to offer suggestions for decoration  – cute colorful polka dots that matched her outfit.  They were perfect, as my daughter looked at it and decided to try licking each dot at a time – it was so cute and made for wonderful pictures!  We plan on getting another cake from them for her cake smash photography session which I will post here as well.   They have such a talented bakery artist!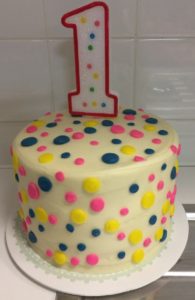 For decorations, I used the NY Kids Club colorful balloons and added a beautiful chalkboard image by CLacey Designs on Etsy. It summed up everything Eden can do at 1 – a great framed picture to have in years to come.   The designer was so easy to work with.  She produced the finished product really quickly and was open to a few revisions I had.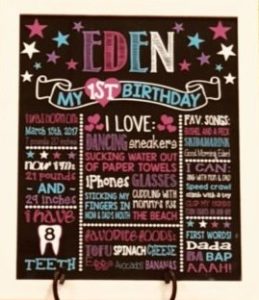 Overall, I was extremely happy with how the day went.  A lot of work went into it, but it would never have been as special as it was without the assistance of everyone involved.  Every parent wants their child's first birthday to be special.  So whether you decide to have an intimate gathering in your home for the first birthday or choose a play space, just remember, it will be special because it is your incredible baby turning one and you made it through all the ups, down, giggles and spit ups of the first year!