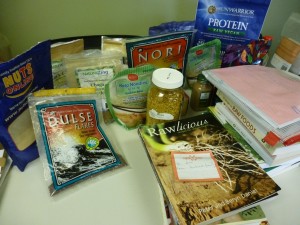 When I say I love to eat raw food, what's the first thing you think of? When I did a features piece on raw food restaurants a few years ago, responses included everything from raw hamburger meat to bugs that are eaten on the show Fear Factor.   Well it couldn't be further from the truth.  Since I did the story six years ago, the raw food diet has gained some additional recognition and more raw food restaurants and juice bars are popping up, but still there are many people not familiar with the whole way of eating. I feel they are missing out tremendously on what is probably the healthiest way of eating for optimum health.  I have known about the raw food lifestyle for awhile and whenever I met someone who told me they had a dehydrator or a vitamix, I would get super excited, but also jealous that I did not have one and I wasn't preparing delicious raw food desserts and entrees like they were.  Therefore, when I saw the email in my inbox advertising the Raw Food bootcamp weekend in DC, I canceled all my weekend plans and knew I had to go.
Originally I was going to drive down from NYC, but my friends suggested I take the Vamoose bus which left right from 30th and 7th avenue and dropped me off in front of the metro which was one stop away from NIH, where the Raw Food Institute's bootcamp was going to be for the weekend, so it couldn't have worked out better!   I read recently about a couple who used to commuted every weekend on the Vamoose bus to visit each other.  It was a beautiful love story.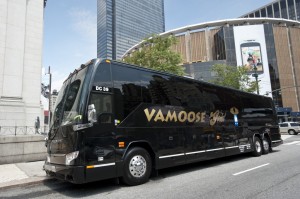 When I called to book my ticket, the woman told me another couple recently met on a ride from New York to D.C.  and he proposed to his then girlfriend on the bus!   With odds like that, I figured, why not?!  Maybe I'd be next!  As I type this, a pretty cute guy is sleeping in the seat next me, so who knows how this trip will end!  The ticket is only $30 one way from New York to the DC area, with stops either in Bethesda or Virginia.  Between gas, tolls, and the aggravation of driving, it was a no brainer!  The Vamoose buses were really comfortable both ways, and full, but not overly crowded with plenty of room to spread out.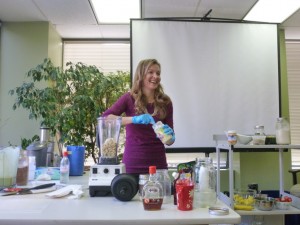 They do offer internet and outlets on the bus, but like on many buses, you have to be a bit patient with the internet.   If you need to pay a visit to Washington D.C., Maryland or Virginia from New York, this is an extremely relaxing and economical way to travel.
I arrived at the Raw Food Institute's bootcamp Friday evening and met Lisa Wilson and Michael Bergonzi, who run the institute in Simsbury, Connecticut.  They joined forces recently after Lisa left the DC area for Connecticut and Michael left the world renowned Hippocraties Instiitute in Florida.  Usually they do a seven day immersion program in which people come to detox and learn the A to Z's of the raw food lifestyle.  They decided to do the bootcamp in an effort to get people there who could not normally take off for a week at a time to do the program.   It was a jam-packed weekend in which we heard testimonials from people who are now survivors of stage 4 cancer after adopting the raw food lifestyle for healing, lessons on how to prepare and make delicious fresh veggie juices, entrees, how to sprout, grow and juice our own wheatgrass, and the medicinal benefits of essential oils.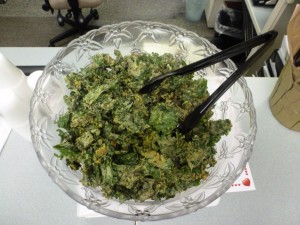 I didn't sleep much for the weekend I was there, as I was also catching up with friends, so I was yawning in the morning, but as soon as I started drinking the rejuvenating reishi tea, the delicious vegetable juices, and eating raw samples (kale chips, macaroons, icecream, soup, etc), I was wide awake, alert and excited!  Lunch was amazing, catered by Khepra's, a local raw food owner and chef in Washington D.C.  It consisted of kelp vegetables, raw hummus, nut burgers, seaweed wraps, creamy collards, spicy broccoli, and some other phenomenal raw food dishes that gave me so much energy.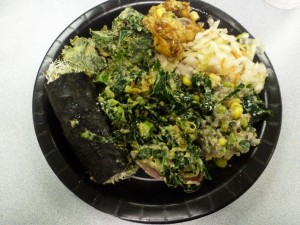 Lisa and Michael complement each other nicely, as Lisa focuses more on the raw food aspect of the weekend, while Michael is a master grass grower and taught us how to make our own mini greenhouses, grow our own wheatgrass, and sprout many different protein rich beans.  In addition to teaching us all about the importance of certain vitamins and minerals in our diet,  and why certain foods are called superfoods and more nutritious for us than others, they also emphasized the mental component to making a change for the positive in our lives.  They were both very motivational and I learned a lot in just two and a half days.
If you would like to partake in a life changing  week at their institute where you will detox and start your journey to a new, healthier you, or participate in the next bootcamp weekend, you can read more and sign up here.  I promise you it will be money well spent!  Think of all the money you'll save in doctor's bills in the future!