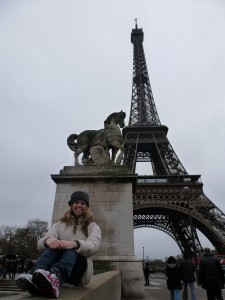 As soon as I saw the Eiffel tower from atop the hill of Sacré-Couer I felt the magic of the city.  I asked myself if it was just because I knew Paris was supposed to be romantic, but that wasn't it.  I really felt the magic and I looked at the Eiffel Tower all lit up that first night and it never got old.  My view from the hotel room was spectacular and when I got up real close to it, I felt saw its magnitude.  I asked a guy who has lived in the city for ten years if he still feels like it's romantic or if he is just used to it and even he said that he still feels it everyday and knows it's a great city in which to live.  I was there last when I was 21 and I  definitely have a new perspective of it now.  At first we were just going to go for a night or two on the way to the Amsterdam, but I'm so glad we decided to extend our stay another day.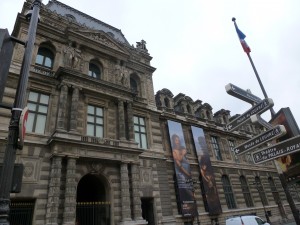 You definitely cannot do Paris in a day, but if you map out your journey and you'd like to just get a feel for the various neighborhoods, it can be done.   I like to meet the locals when I go to a new city.  I feel like they have the best insight into what one should see and do and what better way to do this than through an online dating site?!  Obviously Paris has some pretty spectacular and world renowned museums, but I'm not a huge museum person and I always feel guilty for saying so.  However, I really liked what he had to say.  To him, Paris is a museum in and of itself.   I am the type of traveler who likes exploring neighborhoods, eating the local food, and spending time with people who live there.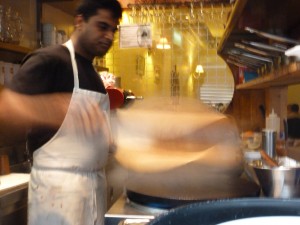 Therefore, on the first day, we took a river cruise with the company Bateaux-Mouches down the Seine to get a quick overview of the lay of the land as we sailed past the most popular museums and monuments.  This company offers both sightseeing as well as lunch and dinner tours in five different languages.
On the second day, I started in the Marais area and walked for hours, exploring all of the major sights, shopping and eating quarters by foot.    Even though as I mentioned I am not a big museum person, I did make the obligatory visit to see the Mona Lisa at the Louvre.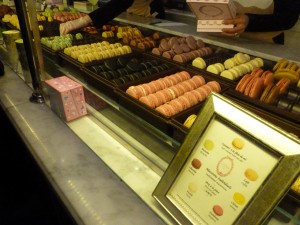 It is a magnificent museum in which one can spend hours or even days, but considering I only had a short time in Paris, I wanted to make sure I had the opportunity to explore as much as possible. Of course  I had to find some good treats so upon a recommendation, I had the most delicious icecream at Bertillon, a popular (for good reason) shop in Marais; a warm chicken and mushroom crepe in the Latin Quarter, and the best macaroon pastry I've tasted yet at Ladurée near the Concord.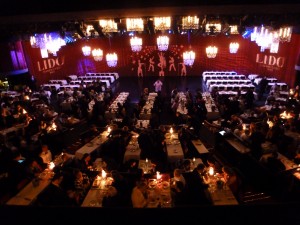 For great nighttime entertainment, definitely go for a dinner and show at Lido on the Champs Élysées.  The food is great, and you can enjoy an elegant night out which will include a live band playing the standards during dinner (you can get up and dance if you'd like!), followed by a spectacular cabaret show with outstanding dancers, singers and performers.  The acts in between the dance numbers were quite impressive and kept the crowd engaged in amazement at some of the acts.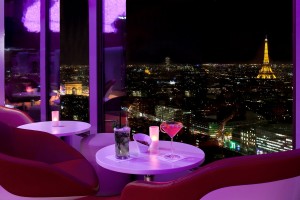 For my last day, which was basically just a morning before we took the train to Amsterdam, I took a walk to the Eiffel Tower and while you can see it from pretty much anywhere in the city, it's pretty awesome to stand under it and see just how massive it is.  You can also get some great pictures from many different points near the tower.  This morning (Saturday), there was a great market close by with fruit, vegetables, seafood, cheeses, breads and crepes being sold.  It was definitely a lot of fun to walk through and I  wished I hadn't just eaten breakfast because everything looked so good!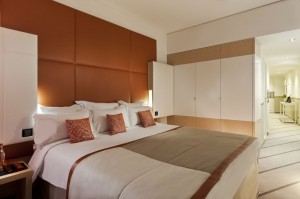 When staying in Paris, I would highly recommend staying at the Concorde La Fayette Hotel attached to the Palais des Congrés, which is home to a few floors of boutique shops and restaurants.  Aside from its rooms and top floor bar with incredible views of the city, it is situated in a great location.  The 1 Metro is right behind the hotel and is the main train line used to get to mostly everywhere you'll need to go, and if not, you can take the one and transfer to another line.  The bus that goes to and from the Paris Nord train station is also right in front of the hotel.   If you have the opportunity, try and get a room on one of  the top floors with access to the Concord Lafayette Club.  While the main breakfast is great, the one in the lounge serves a delicious spread of salmon, whitefish, fruits, cereals, breads and yogurt.  It is also open for your use most hours of the day for a drink and a place to come and relax or hold a meeting.  From three until seven o'clock, enjoy a wide array of complimentary delicious pastries, fruit and drinks.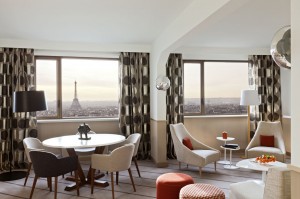 After a long day of on my feet, it was so nice to come back to the lounge and have a cup of tea or glass of wine with some pastries (yes, more macaroons and chocolate and creamy pastries!).   Everyone in the lounge, business center, and reception areas were really friendly and helpful.   The hotel is constantly renovating to stay modern, but never doing too much at a time, so it will never impact your stay.  The hotel is perfect for the business and leisure traveler.  I felt really comfortable and had everything I needed there.  Be sure to check out the bar on the top floor for a cocktail at night.  With a live DJ Thursday, Friday and Saturday nights, it's the place to be for both locals and tourists.  If you are traveling with a few people or just feel like splurging on yourself, the hotel has some pretty amazing suites with fabulous views on the top floors.  I wish I could move into one of them and stay in Paris for a bit longer!