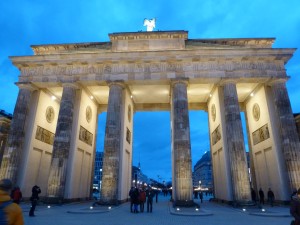 My last stop of my three week trip was Berlin, Germany.  As a child, having been raised Jewish, I had always heard people say, why would you want to go to Germany?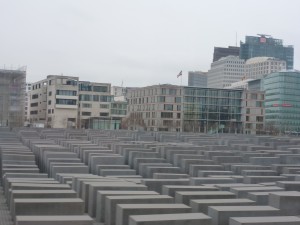 But as I got older, I became friends with a Jewish guy from Berlin, had another friend whose sister moved there, and just kept hearing incredible things about the city.   I ended up spending two and a half days there and it was far from enough time.  There was lots of shopping that could have been done, but I found myself much more interested in the history, including the Hitler regime and World War II as well the cold war and the building and knocking down of the Berlin wall.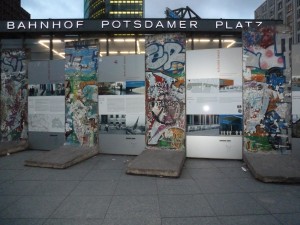 On the first day, I took the City Tour hop on hop off bus to get an introduction to the fascinating buildings and sites.  I chose to stop at the KaDeWe, probably one of the largest department stores I've ever seen, but I knew there was not enough time for shopping so I made a beeline for the sixth floor which is home to a ton of gourmet foods, snacks, and drinks.  You definitely want to have lunch there one day.  They had so many different types of food and if you're looking for local dishes, you can find it there.
I decided that while there was so much to see in Berlin, I wanted to take one day and head to the Sachsenhausen concentration camp.  One can go on their own, but I think in order to get the true history behind it all, you should take a tour.  I chose the group, Original Berlin Walks.  Our guide was extremely well versed on the history of the camp.   Seeing the actual camp grounds and hearing about everything that went on  made for a heavy on the heart kind of day, but I am so glad I went and learned all about it, as it is a very significant part of our history that affected so many families.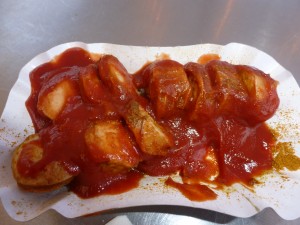 In Berlin, there is so much to see, but you'll want to hit the main attractions like Brandenburg Gate, The Charlottenburg Palace, The Reichstag, Potsdamer Platz, Checkpoint Charlie and the museum that talks all about the Berlin Wall and how many people tried to leave the east side.  There are also many different neighborhoods with completely different vibes, so try and check out a few.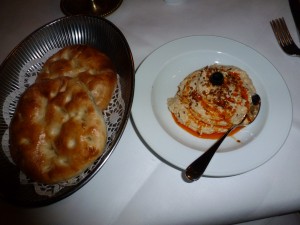 I really enjoyed Kreuzberg with its large Turkish population.   The Turkish food in Berlin is delicious and I highly recommend having some when you've had enough currywurst!
When in Berlin, a centrally located and very nice hotel to stay in is the Maritim proArte Hotel It is very close to the metro stop Friedrichstrasse, which is a central hub for many of the train lines. It is also very close to many of the attractions and shopping districts, including the huge Nivea House store.  The transit system takes a little getting used to, but is pretty basic.  There is the U-Bahn, the underground trains and S-Bahn, the ones that run above ground.  There are also trams and buses, so getting around the city is never a problem.
So if you haven't been to Berlin yet, now is the time to go!  There are direct flights from Newark to Berlin, making it very easy to get there, and if you'd like to make a stop in Brussels along the way, there are flights that enable you to do that too! Plus, if you're heading there in the summertime, there are going to be daily flights  from JFK to Berlin and Dusseldorf.  Airberlin will also introduce new nonstop service from Los Angeles to Berlin making it the first airline to service this route.  The new nonstop service will operate on Mondays, Wednesdays and Fridays in addition to the existing seasonal service from Los Angeles to Dusseldorf which operates on Tuesdays, Thursdays and Saturdays.  Tickets can be booked on the Internet at airberlin.com, in the service center (Tel.: 866-266-5588) or through travel agents. Plus, visit http://www.visitberlin.de/en for upcoming events and things to do in Berlin!