I had always heard that Niagara Falls was the honeymoon capital of the world and it was one of those places that I always wanted to see.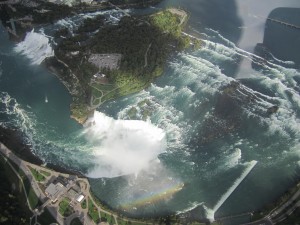 Located between the twin cities of Niagara Falls, New York and Niagara Falls, Ontario, six million cubic feet of water flow over the crest every minute during the high flow.  Niagara Falls is comprised of three distinctive falls including Horseshoe Falls which are 2,600 feet with with the American falls measuring 1,060 feet wide.  The highest drop is 173 feet at Horseshoe Falls.  There are many ways one can experience falls, from walking the path and observing them from a bit of a distance, but still close enough to capture some great pictures, to taking a boat ride right next to them on Maid of the Mist. One can also buy an adventure pack which includes admission to Maid of the Mist, Journey Behind the Falls, which takes you through tunnels behind the falls and an outside spot, where you can observe the immense power of the side of the falls.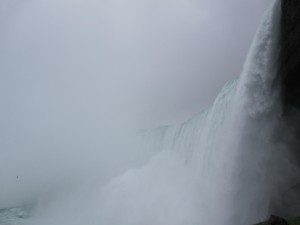 It also includes entrance to Niagara's Fury, which is a 4-D movie that will make you feel as though you are in the falls and learn about the history of the falls.  We did not get to explore the White Water Walk which also comes with the pass, because we unfortunately hit Niagara on the coldest, rainiest day of the season, but I hear that is definitely a neat experience as well.  A unique perspective of the falls can be seen from a helicopter and Niagara Helicopters offers a spectacular ride above the falls where you will see the falls, whirlpool, and if you're lucky a striking rainbow.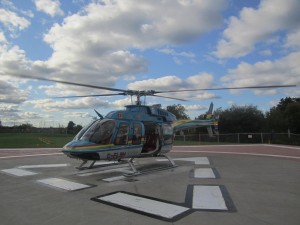 If you are there on a Friday or Sunday, be sure to catch the amazing fireworks show over the falls which are lit up at night.
The area surrounding the falls is a perfect playground for both adults and children.  There are two casinos, and if you get a players club and play for a bit, it will entitle you to free parking, which is a big plus if you will be hitting any of the attractions in the area.  Each casino has a variety of table games, slot machines, food and entertainment and is the place to be at night.  If you're looking for something more interactive, you can check out the Oh Canada Eh? Dinner show.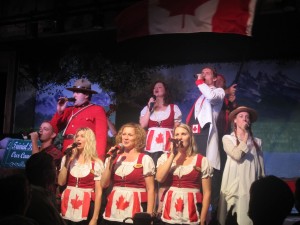 Your ticket includes the musical show in their log cabin theater as well as a dinner consisting of French Canadian Pea Soup, Homemade Bread, Fresh Garden Salad, Alberta Grade Eh? Roast Beef, Fresh Atlantic Haddock, Manitoba Roast Chicken, PEI Vegetable Medley, Roasted Potatoes and Maple Chocolate Cake for dessert.  Just a ten minute drive from the heart of Niagara Falls, this show is perfect for kids and adults and kids under sixteen are free!   If you chose to stay in the vicinity of the falls, there is everything from bowling alleys to a wax museum and lots of places for the kids to play.  It's pretty touristy and reminds me of 42nd street in NYC, but you'll always have something to do!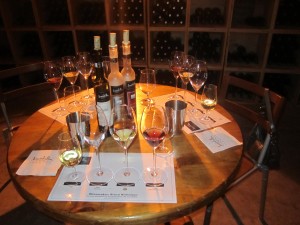 I would allow one of two days to explore everything around Niagara Falls and then take a day to explore Niagara on the Lake, which is a quaint town about 15-20 minutes away and is also home to many wineries.  The town itself is a great place to grab lunch and some homemade ice cream and desserts and wander in and out of the local shops.  We took a tour and tasting at two wineries, Inniskillin and Jackson Triggs.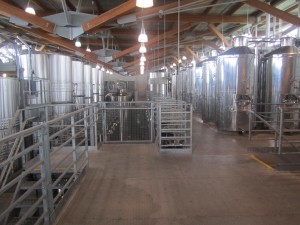 At Inniskillin, we took a tour of the winery and then sat down for a delicious tasting of  renowned ice wines.  I like sweet wines, so I enjoyed them tremendously, as I had never tasted anything like them before.  Because of the climate in the Niagara region, they are able to pick the frozen grapes at the right time and make the wine directly from them as opposed to some other wineries which will actually freeze their grapes before making the wine.  Jackson Triggs, one of Inniskillin's sister wineries also produces outstanding Canadian wine and is a great place to visit to get a taste of your more traditional wines.  At both wineries, you can enjoy light food pairings to go perfectly with your wine and just relax in their dining area or outside on one of their many benches in or surrounding the vineyards.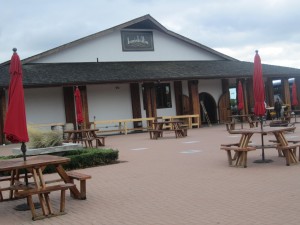 There are  hotels overlooking the falls or if you're looking for a more non-commercial, relaxing, romantic environment that is just a 10 minute walk from the falls, you can choose one of the many bed and breakfasts in the area.  My brother and his fiance' had stayed at the Emerald Falls Bed and Breakfast, so we decided to follow his recommendation.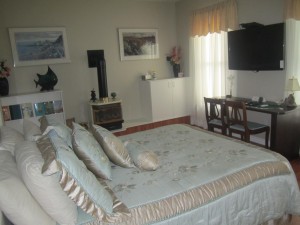 When he had told me how friendly the owners, Dan and Brenda, were, that was an understatement!  They immediately make you feel right at home and are full of enthusiasm for your stay in Niagara.  There are four room options, one with a jacuzzi tub and others more basic, but no matter which room you choose, the price is just right.  They are very affordable while giving you all the comforts of home.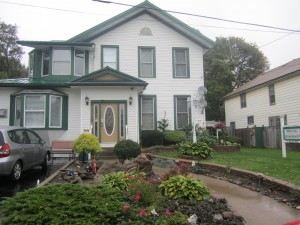 They will both give you any advice you may need about things to see and do in the area and are honest when telling what is definitely worth seeing and what you can skip!  Each morning, Brenda prepares an outstanding breakfast consisting of fresh fruit, yogurt, homemade banana bread and either eggs or pancakes.  Healthy, yet very filling!  I can't say enough nice things about the Emerald Falls Bed and Breakfast.  They will always make sure all of your needs are fulfilled and I challenge you to find friendlier owners anywhere!
If you're looking for a great weekend escape, Niagara Falls is definitely a place everyone should see once in their lifetime.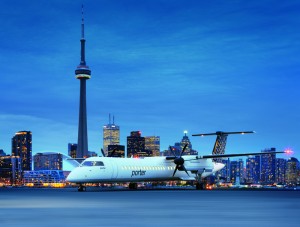 You could drive, but since it would've been a nine hour drive from New Jersey and I wanted to see it in a weekend, I decided to fly out of Newark on Porter Airlines. If you are going to visit the falls, you should see the Canadian side, so you can fly into Toronto and then rent a car and drive an hour and half to the falls.  This also allows you the opportunity to explore Toronto.  I've said  it before, and I'll say it again, I love Porter Airlines!  The flight was just over an hour, but in that hour, they served a complimentary sandwich, fruit, and drinks.  What airline does that anymore??  The flight back from Toronto was even more amazing.  The airport is located on an island, so there is a ferry that will take right across, but while waiting for the ferry, you can check in, so as soon as you get there, you can head straight to security.  If the ferry is there when you arrive, you can also check in on the other side.  There was no line at security, as they are the only airline that flies out of Billy Bishop Toronto City Airport back to Newark, and as soon as you pass through, you are in the lounge at the gate.  In this lounge, you can enjoy complimentary Starbucks coffee, tea, non-alcoholic beverages as well as a variety of snacks.  You can sit in the comfortable seats until it is time to board.  Everyone who works with Porter is very friendly and accommodating as well.  I'd highly recommend flying with them if you are taking a flight within or to Canada, as they fly into many of the cities.
So whether you're looking for a fun vacation with the kids or a quick escape to celebrate or renew your romance, head to Niagara Falls and Niagara on the Lake and experience the magical force of nature!